Effective Call Center puts the Customer first and strives to meet their expectations.
Currently Customers are departing from traditional forms of contact in favour of the more modern ones, i.e.
chat.
Through the use of the state-of-the-art technologies, we are able to support an infinite number of customers at the same time.
NUMBER OF CUSTOMERS SERVED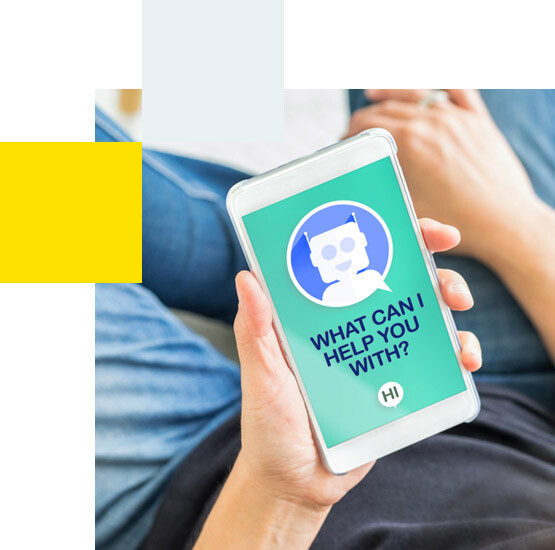 Chatbot – tool description
Chatbot is a tool that allows you to automate communication with the Customer. The idea behind ChatBot technology is the speed of implementation (installation on any website, web or mobile application) and simplicity of configuration. As a rule, building a bot should be as intuitive as possible using a configuration of ready-made elements – text boxes, buttons, pictures, product cards, product carousels, etc. Configuration is done by establishing interaction between the interlocutor (customer, user) and the bot. Interactions can be multithreaded, tied by multilevel relations. Creating a conversation as part of an interaction begins by defining the "user says" field and building the desired response scenarios.
The chatbot tool is used for Customer service on your website and its main task is to help Customers immediately.
Chatbot can answer the questions most frequently asked by your Customers related to areas such as:
settlements
working days and hours
ordering process
case status
accepting orders
complaint process handling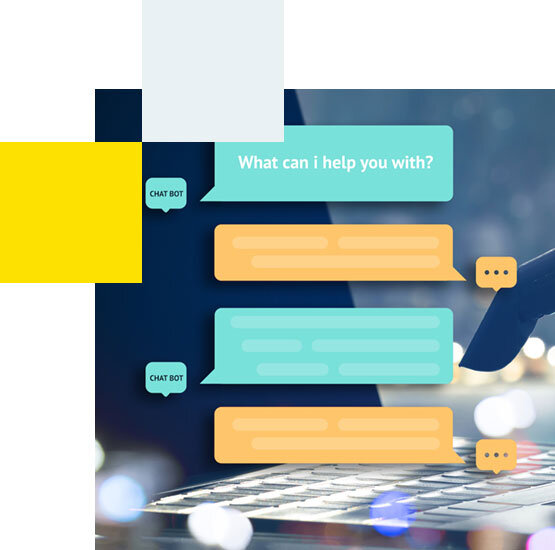 ChatBot features a proprietary matching system that matches answers to questions entered by the Customer using Machine Learning and/or Keywords.
The Machine Learning algorithm analyses the text (phrase) entered by the user and matches the answers within the programmed range based on the confidence score.
In addition to phrase recognition, it can also use keyword recognition.
Both methods can also be utilised simultaneously.
In addition, the flexible application code, especially with regard to available webhooks, allows the ChatBot, or rather the interactions created within it, to connect with external databases.
Machine Learning is one of the systems used by ChatBot for matching the input data entered by the user in the form of words, phrases or strings of characters to the "user says" fields configured in the bot.
These fields define the expected way the user will communicate with the bot.
The applied mechanisms match the input data based on a confidence score programmed to establish how accurately the bot recognises the input data entered by the user.
The confidence score can be configured in the administration panel.
Send us a message.
Find out how we can help you!