For 19 years we have been supporting our Partners in improving Customer satisfaction and increasing sales. Our experience tells us that every modern company that follows the expectations of customers should use innovative technologies to support both service and sales processes. Voicebot will allow your company to build an image of a customer-friendly brand that meets their expectations as quickly as possible.
NUMBER OF CUSTOMERS SERVED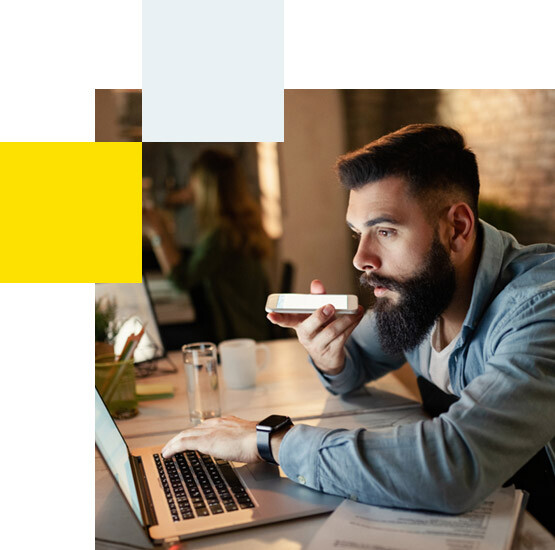 The tool is a virtual voice assistant that recognises natural language.
The assistant analyses speech and uses it to make decisions on further service according to predefined rules.
Technology supports consultants and IVR trees, and in some cases can completely replace them.
Thanks to the text-to-speech and speech-to-text conversion capability, the software can understand customers' questions and respond according to the prepared script.
Voicebot is based on artificial intelligence, NLP as well as ready, predefined conversation scripts.
Voicebot is based on machine learning and AI algorithms, from the Conversational AI category (ASR – Automatic Speech Recognition and Text2Speech).
When a customer calls the hotline, the call is answered by the Voice Assistant, an algorithm converting the customer's speech into text.
The system then analyses the text question (using NLP, meaning natural language processing) and matches the answer from the knowledge base.
If the answer is in the database, the Voicebot system converts it into speech and presents it to the customer.
If there is no information matching the inquiry in the knowledge base, the system immediately redirects the call to a consultant.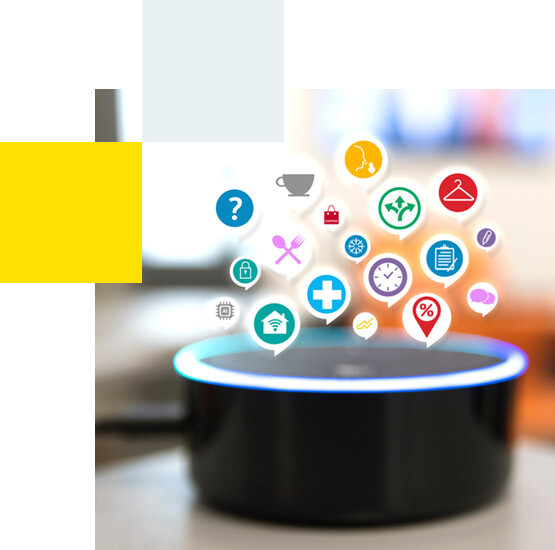 Booking systems
Confirmation and arrangement of visits
Power industry – meter readings
Complaint process
Technical support
Shipment status
Providing relevant information
Debt collection
Surveys
Recruitment process
Send us a message.
Find out how we can help you!