Black Friday 2023 and winter holiday season: how to prepare for peaks in customer service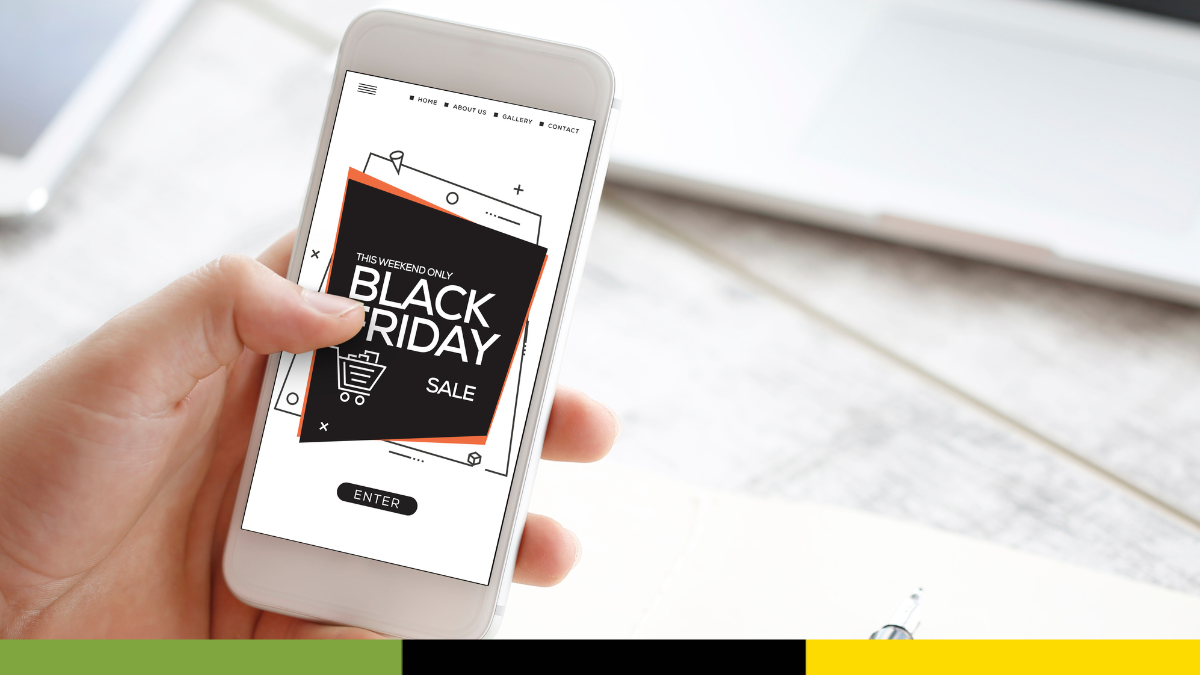 Black Friday, the infamous shopping holiday, has been pivotal for retailers since the early 20th century. It signifies the start of the holiday shopping season, where stores transform losses into profits, giving rise to the term "Black Friday." This day is not only about discounts; it's a marathon for customer service, necessitating businesses to prepare for Black Friday rigorously.
Is Black Friday worth preparing for?
Black Friday is an American biggest shopping day that began its existence at the beginning of the 20th century. It was on this day after the Thanksgiving holiday that Americans started preparing for Christmas shopping.
The history of the origin of the name "Black Friday" has several versions, but one of the most common is related to the financial indicators of merchants. Usually, when the business had losses during the year and "black numbers" marked the beginning of the profitable period. "Black Friday" attributes it to the shift from loss to profit – going from "red" to "black" in accounting terms. Another version is related to the fact that this holiday required many hours of work from employees, and because of this it became "black" for them.\
The Black Friday and Cyber Monday weekend marks a significant uptick in online shopping. Statistics show that Black Friday contributes to the growth of consumer activity. According to the European E-Commerce Association, about 120 million online purchases are made every month in Europe. However, during Black Friday, that number rises to over 160 million. This indicates a significant increase in demand for goods during this shopping holiday.
Black Friday, Cyber Monday and beyond is customer support challenge
Increased demand during Black Friday and few December days are considered a true shopping winter holiday, but with it comes many challenges for customer support. This day turns into a real marathon of communication, where companies must promptly and effectively respond to consumer requests and questions. Not only should they provide information on the hottest products and promotions, but they should also be ready to handle exchanges and returns.
This increased activity creates a special need: detailed prepare for Black Friday ad beyond. Sometimes that means planning ahead, bringing in extra staff and using advanced technology to ensure seamless customer service during that busy shopping day. A high level of service becomes not only a challenge, but also an opportunity for brands to attract and retain new customers, improve their reputation and ensure a successful performance in the market.
Customer Support outsourcing on Black Friday and Christmas: the transition that changes everything
However, as the demand for products during Black Friday and beyond (like Boxing Day or New Year's Eve) increases, so does the need for customer support. People actively search for information about products, ask about delivery conditions, and often have questions about returns and exchanges. This increased activity requires more attention to processing requests and providing answers to customer questions.
This is the moment when outsourcing customer support becomes very profitable for businesses. Instead of hiring and training additional staff, many companies choose to outsource specialized contact centers where employees are already trained to handle these peak times.
Why is outsourcing a profitable option?
CCIG Group is an outsourced contact center that is ready to provide solutions for businesses looking for a way to manage this extremely busy period. Our services include not only contact with clients through all possible communication channels. CCIG Group is:
Saving Resources
Hiring and training new employees for seasonal peak volumes can be a costly and time-consuming process. Outsourcing allows businesses to avoid these costs and focus resources on other important aspects of their operations.
Qualified Staff
We have highly qualified staff ready to provide professional customer support. This ensures a high level of service and customer satisfaction.
24/7 support
At peak times, we can work 24 hours a day, which allows us to provide customer support at any time of the day, even at the peak times.
Increase Customer Loyalty
If customers receive quality and fast support during Black Friday, it helps to retain and attract new customers and has a positive effect on brand reputation.
Efficiency and Flexibility
CCIG Group has the experience and equipment to respond quickly to the growing volume of customer requests. We can provide the right number of specialists when needed and quickly adapt to changes in workload.
Outsourcing customer support helps businesses focus on providing effective customer service during Black Friday by providing flexibility and a professional approach to a high volume of inquiries.
Case study: How CCIG Group served large volume of customers for clothing brand on Black Friday, Cyber Monday and winter holiday season
One of the most striking examples of CCIG Group's successful cooperation during Black Friday concerns cooperation with a clothing brand that decided to expand its activities in Ukraine and hold large-scale promotions during this holiday.
The clothing brand saw great potential in opening a branch in Ukraine, but was faced with the task of serving a large volume of customers during Black Friday. It is known that this day is always accompanied by a great demand for fashionable clothes and accessories, and the brand wanted to make the most of this opportunity.
Instead of hiring additional staff for its own contact center, the brand decided to turn to CCIG Group. Our experience in customer support, highly qualified staff and technical resources made us ideal partners for successful holiday promotions.
During the busy period, our team worked 24/7 to ensure a high level of customer service. We provided information about promotions, helped customers choose products, and provided detailed information about the terms of returns and exchanges. Our employees were ready to answer any questions and provide professional support.
A large volume of sales, satisfied customers and a high reputation of the brand became the key results of this cooperation.
Our services will allow you to focus on increasing sales and customer satisfaction without worrying about extraordinary workloads on your staff.
Harmony between consumers and business
Black Friday in the world has grown into a real holiday for buyers and businesses. The demand for promotions and discounts during this day explodes, leading to a large increase in online shopping. However, this increase in activity is also placing a heavy burden on businesses that must provide support to customers.
Customer support outsourcing provided by CCIG Group solves this problem and helps businesses focus on increasing sales and customer satisfaction. Our experience and professionalism guarantee a high level of service during this extremely important period.
Black Friday nowadays is more than just a shopping day; it is a true celebration of consumers and businesses, where harmony between both groups ensures success and growth. CCIG Group is always ready to be a part of this harmony and provide the best customer support during Black Friday and other festive events.
As Black Friday evolves, it becomes more than just a day of sales – it's a celebration of consumerism and commerce. Outsourcing with CCIG Group can enhance this harmony, ensuring businesses are ready for Black Friday and the ensuing rush.
Learn more about our contact center outsourcing services and contact us before the Big Discounts and Sales Surge begin!