Essential rules of customer service phone etiquette in a call center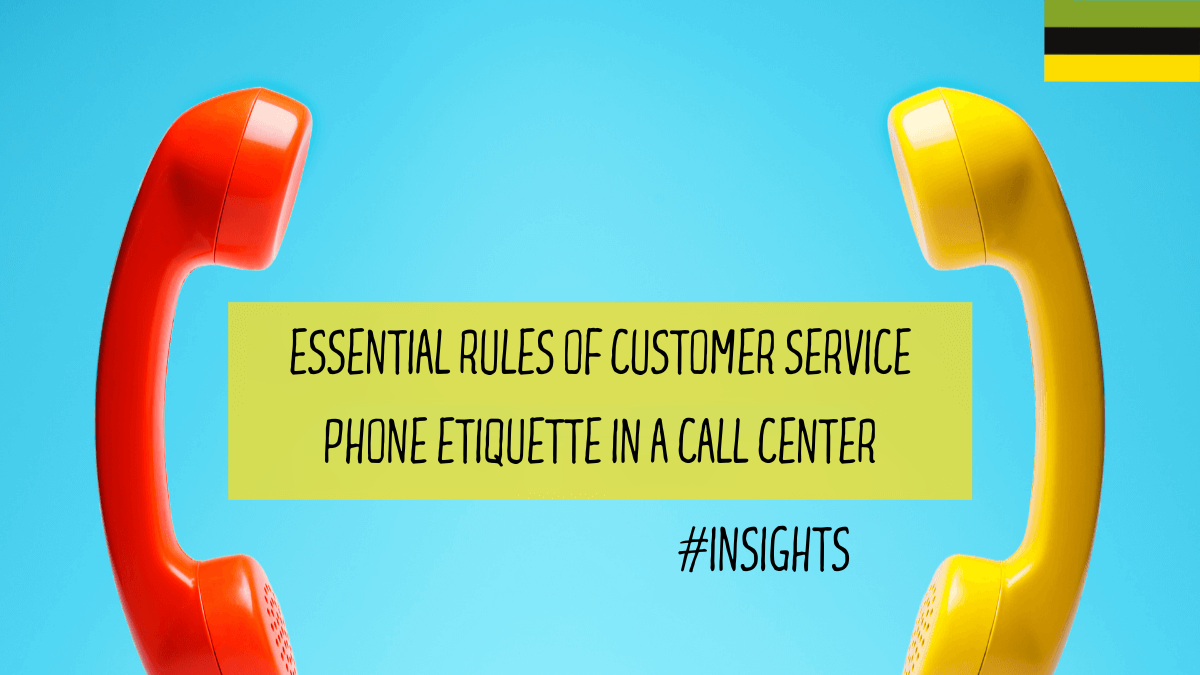 Working as a customer support agent may seem easier at first glance than direct customer service. Many people starting a job in a call center find it advantageous that they cannot see the person they are talking to. Often, face-to-face contact can be quite stressful, especially for those who have not previously worked directly with customers or are naturally shy.
However, communicating over the phone is not as easy as it may seem. Below are some customer service phone etiquette tips and essential rules to make it simpler and even more effective. It will guarantee gaining new loyal customers. Customer experience is the key in your company's success.
How you speak matters
The pitch and tone of your voice play a significant role in customer service over the phone. The manner of communication with the customer is very important. It's worth paying attention to proper diction and adjusting the speaking pace to the listener. Whether we are contacting the customer or vice versa, it is crucial to speak in a friendly and respectful manner.
Additionally, always remember to answer the phone promptly and with a welcoming tone to make a positive first impression on your customers. Clients tend to be very sensitive to bad customer service.
The right approach to the caller
Adapting to the caller is the key to effective communication. Everyone likes to feel special, so pay attention to the customer's behavior on the other end of the line. When a customer asks a question or expresses a concern, take the time to listen actively and provide clear and helpful answers to address their needs and build trust. Make the customer feel special! The ability to modify your behavior to meet the customer's needs can definitely help during the customer service process, especially during conversation with a difficult customer.
Patience
During a conversation with a customer in a call center, you will encounter various personality types. It is crucial to actively listen and allow the person on the other side to express all their expectations and concerns.
Talking to an upset caller is not easy. Through patience, we can effectively help our interlocutor manage negative emotions and resolve conflicts. Also, pick up the phone as soon as you can, no one likes to spend a lot of time waiting for the call to be answered. Try to not put a customer on hold for too long either. If a customer calls you, they want to have their problems resolved in a timely manner.
Smile 🙂
Remember that the tone of our voice changes when we smile. Even though the caller can't see you, they will sense a friendly attitude and appreciate the positive approach. Even in difficult conversations, a smile can help alleviate negative emotions.
Keep Your Word
Often, customers may not have time to talk or an issue cannot be resolved in a single conversation. Remember to call back later and keep the scheduled appointment times. The customer will surely appreciate your effort, and the conversation will end successfully. Take notes if the issue that the caller reported is more complicated.
It's important to use a reliable customer relationship management system (CRM) to keep track of customer interactions, scheduled callbacks, and important information to ensure a seamless and efficient customer service experience.
Competencies
During customer communication, it is essential to have knowledge of the product or service offerings and provide accurate responses to questions. Preparation for the job and dedicating time to learning will not go to waste. It's worthwhile to make the most of the onboarding period and benefit from training sessions. Don't hesitate to ask questions, even when they seem obvious. In situations where you don't know the answer to a customer's question, don't worry – seek advice from a more experienced colleague or your supervisor; they will undoubtedly be happy to assist you.
---
Read more: Contact Center Outsourcing – Does it Bring Value to Your Company?
---
Experience Makes Difference
Members of customer service team will face many challenges, and experience as a telephone customer advisor is gained over months, or even longer. The most important thing is not to give up and keep trying new communication methods with callers. There's no one-size-fits-all approach that can be applied to every conversation, so it's always worth listening and seeking new solutions to achieve success.
A great customer service process may initially seem complex, and engaging in conversations with strangers can be stressful. Patience, perseverance, internal communication, and support from more experienced colleagues and supervisors are crucial.
Remember that customer satisfaction will affect the image of your company, so entrust it to a professional call center company. At CCIG, we use our many years of experience in premium telephone customer services.